Celebrate your curls
natural beauty
Only natural extracts
and precious oils
Wavy, curly or afro: enhance the uniqueness of your hair
Within afro, wavy and curly hair there's an unique natural beauty:
Divina BLK is the brand created to make it shine its brightest.
1
MOISTURE
Your curls beauty begins from the inside: formulas realised to gently moisturize your hair.
2
NOURISHMENT
Natural extracts and selected precious oils to deeply nourish your curls, giving them body and strength.
3
DEFINITION
Natural and elastic curls with a styling that defines without weighing them down.
Our lines:
body and shine for every-age-old curls
A complete treatment for wavy, curly and afro hair, specifically realised for the daily care of every woman uniqueness.
CLICK TO SEE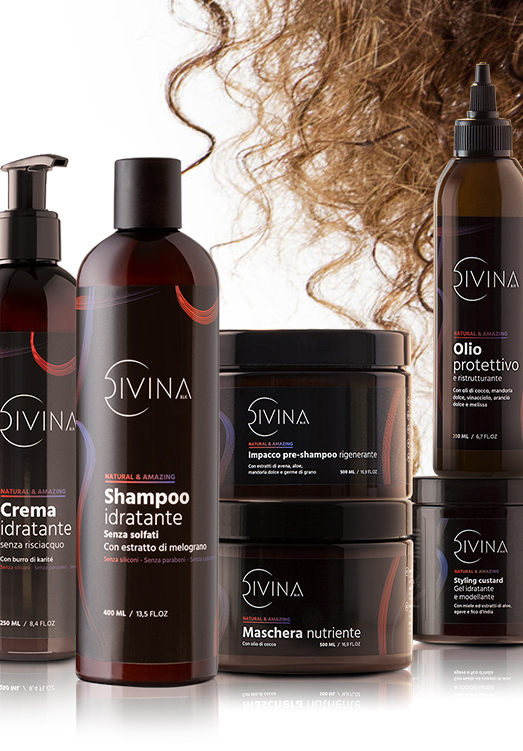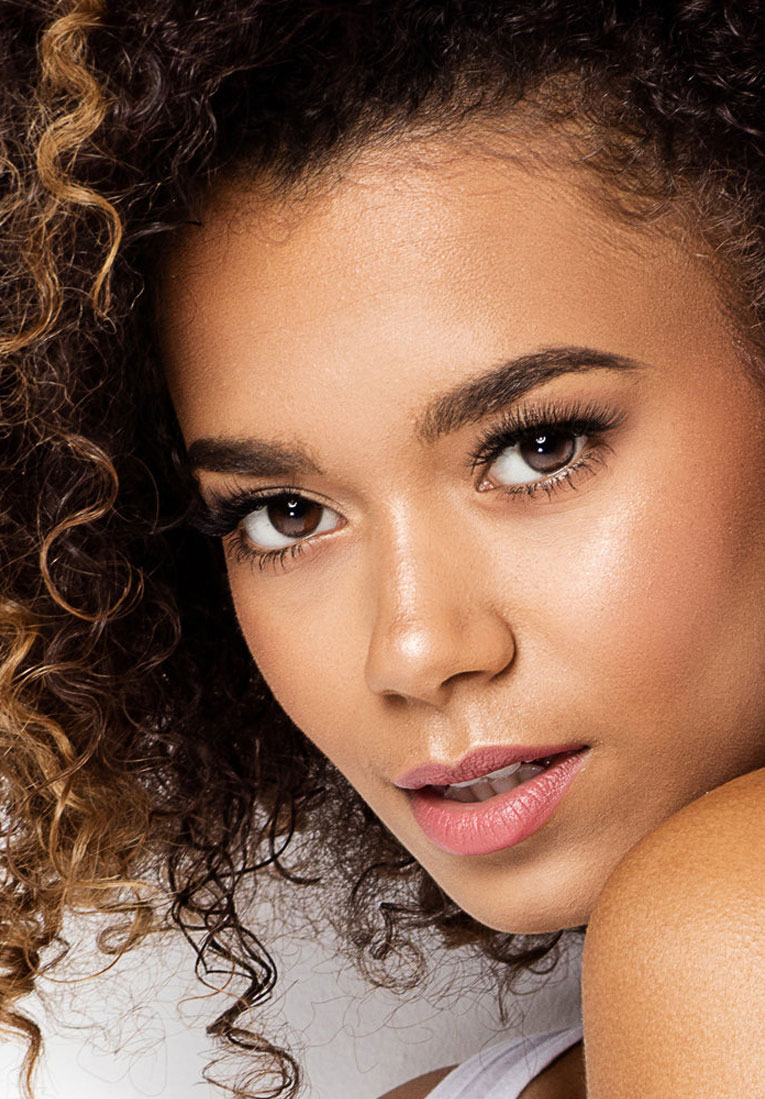 Natural products specifically selected to enhance the unique beauty of curly hair since the very first weeks.
CLICK TO SEE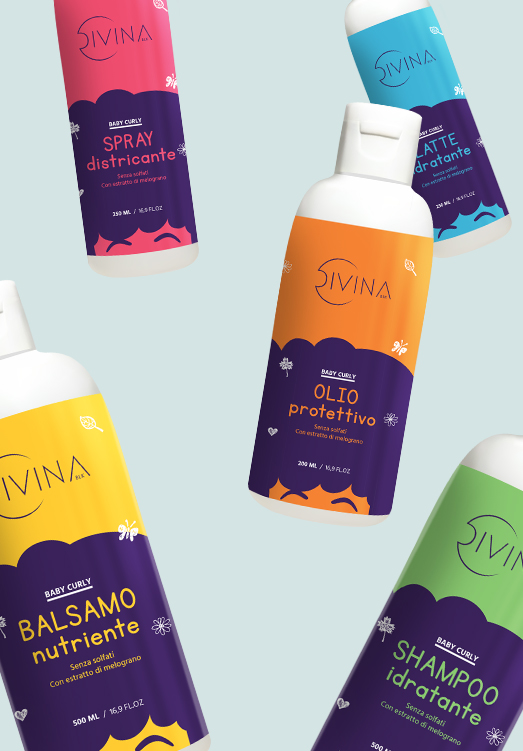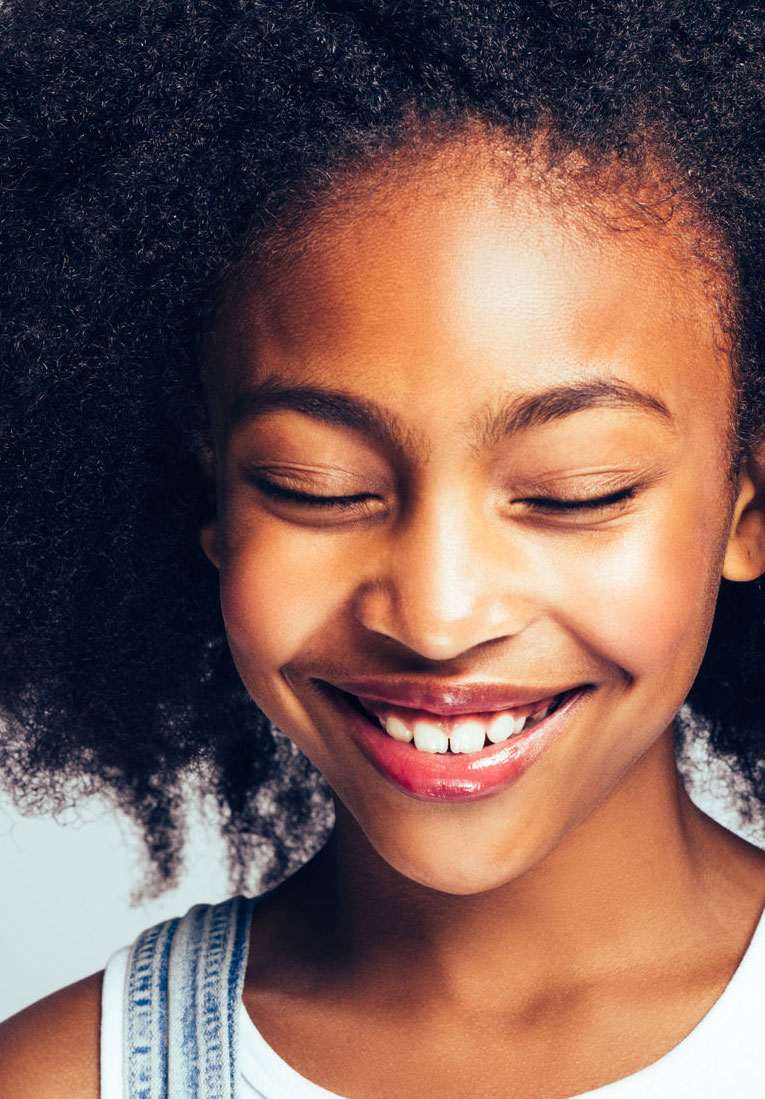 Rediscover your
unique side
Your hair is the expression of your personality, your identity, your uniqueness. Wavy, curly or afro, make its natural beauty shine its brightest.
CLICK TO SEE
CURLY HAIR GUIDE
The perfect treatment
for every hair type
Divina Personal Hair Stylist: some advice from our experts to enhance the uniqueness of your curls.
See the guide
Club Divina
Exclusive promotions
and many benefits
Sign up to our newsletter: you will immediately get a 20% discount on your first purchase!
MADE IN ITALY/BRAND
The uncompromising quality
of Made in Italy
We only have one purpose: to guarantee a professional result through selected natural products and a 100% Made in Italy controlled production.
Read more
Blog
Some information, advice and news about curly and afro hair care - all by Divina Cosmetics.
Le nostre testimonial siete voi
Migliaia di donne in tutta Europa hanno scelto Divina,
ecco cosa pensano di noi!
"Sono molto soddisfatta, prodotti di ottima qualità. consegna veloce e sicura!"
Erika
"Ottimi prodotti lo uso da una settimana ma veramente il top grazie Divina BLK"
Diakhou
"Prodotti eccezionali, cortesia e precisione nella consegna. Che dire, siamo pienamente Soddisfatte!!"
Yamila
"Ho i capelli molto rovinati,dalla piastra,tinte,ecc.ho deciso di lasciarli naturale e per questo ho deciso di provare sta linea di prodotti..che devo dire ,fantastica ,è da poco che li utilizzo e miei capelli piano piano se stanno riprendendo ,hanno ripreso vitalità e lucentezza..grazie"
Carolina
"In 23 anni qui in Italia è stato il primo prodotto che mi ha convinto al 100 per 100 sul tipo di capello afro/ricci le mie clienti sono estasiate e io anche"
Martha
"Prodotti molto più che validi.. Provati su 4 tipi di riccio prima di comprarli per il negozio, tra cui anche capelli trattati con permanente! E la cosa che si paga alla consegna è bellissima!"
Melissa
"Assolutamente lo consiglio per la prima volta in Italia che trovo prodotti fantastici per me è mia figlia ....... Grazie a Divina Cosmetics"
Yusmila
"Eccellente. Finalmente ho trovato dei prodotti per dare vita ai miei ricci. I prodotti sono stupendi...mi piace soprattutto la crema senza risciacquo."
Lorena
"Personale gentile, preparato e molto disponibile. Prodotti arrivati nei tempi prestabiliti e utilizzati subito. ottima profumazione e capelli morbidi, dall'aspetto più sano sin dalla prima applicazione. utilizzati da tutta la famiglia. li consiglio senza alcun dubbio."
Raffaella
"Ho acquistato kit di divina ed è spettacolare; dopo tre lavaggi ho i capelli meno secchi e riesco a gestirli molto bene; Grazie mille! P.S. i prodotti mi sono arrivati due giorni dopo l'ordine (fatto alle 20)!"
Erika
4,9 su 5
In base alle opinioni di
803 persone