Blog
Our secrets for the perfect refresh: forget bad hair days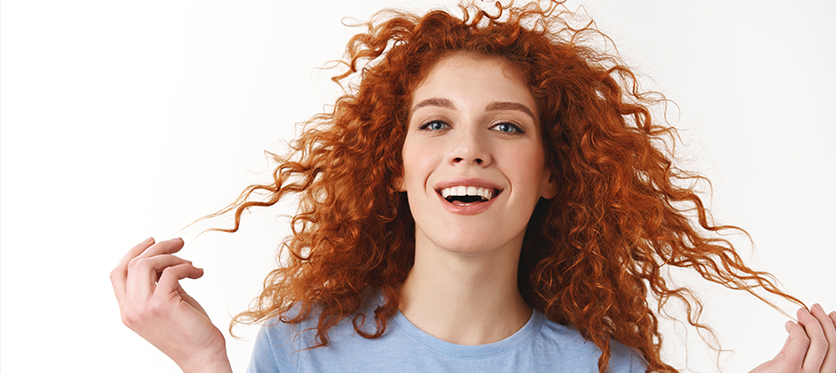 Your daily styling always feels like a battle? Don't worry: you need just a few small tips to definitively forget bad hair days! Here's what our experts recommend:
 More volume with your hairdryer
Put your head down, and, using your diffuser, blow some cold air on your curls, gently rubbing in the meanwhile your roots with circular movements: this process will immediately give your curls more volume!
 Soft curls, as if you had just washed them
Before starting with your refresh, dissolve a hint of Soothing Conditioner in the water you use to moisten your hair: this will immediately give it softness, and it will allow your curls to absorb not only moisture but also nourishment.
 Better safe than sorry
To get perfect curls every morning, it's crucial to know how to take care of them during the night! There are many ways to avoid nasty surprises, such as frizz or volume loss:
For a natural effect, when you go to bed put a silk bonnet on your head and lock all your curls into it, or do the pineappling (tie your hair above your head with a loose hair-tie)
To always keep definition, apply on your curls a moisturizing or sealing product, and wrap them around some rollers or some flexi rods
If you don't have time (or you just don't want to), you can just do a couple loose braids - just pay attention not to pull your hair too tight
 Ultra definition with finger coiling
To give your curls their best definition back, after applying your styling products do some finger coiling (wrap every single lock around your finger), paying attention to always activate them with some scrunching before drying them with the diffuser - if you don't have time or you don't think it's necessary, just do it in your critical areas, such as on your forehead or the areas of your ears and your neck.
 In particular: afro hair
If you have super curly hair or afro hair, or just hair that get dry and frizzy very easily, after applying your moisturizing and soothing products complete your treatment with a sealing product, such as Oil: it will not only nourish your curls, but it will also allow them to hold all the hydration from your refresh inside, giving it softness and long-lasting protection.
Last but not least, the secret for the perfect daily refresh is to use the right products: discover our specifically designed treatments to give you a soft, shiny and defined styling every day!